Below is tournament listing pricing effective from January 1, 2022 - December 31, 2022
Save 20% when you list for a full year.
Ads listed by date with Platinum and Gold Sponsors with contracts having top priority.
We reserve the right to edit any listing to fit our guidelines, for ease of viewing for visitors to the site.
No 3rd party links are allowed in your listing. We can only link to your email and website.
We accept most major credit cards and PayPal




Gold Listing
cost $ 20.00 US per month
Save 20% off this price when you list a tournament for a full year.

Gold Listings are placed in the appropriate US State or Canadian Province page by location.

Listing includes: Location, Date, Limited tournament details, contact name & phone number, website link, email link, and optional photo or logo.

Get a FREE third Gold Listing !!!
We will post a third Gold Listing for FREE along with your two paid and active Gold Listings.
(Note: this free Gold Listing will run current with your two other Gold Listings, and will end when your first Gold Listing expires.)

Gold Listings get listed at the top by advertiser seniority, ahead of the Silver, Bronze, and Free Listings.

Submit your gold listing here using our secure server

see example listing below
(We reserve the right to edit any listing to fit our guidelines. No 3rd party links are allowed in your listing.)
Silver Listing
cost $ 10.00 US per month
Save 20% off this price when you list a tournament for a full year.

Silver Listings are placed in the appropriate US State or Canadian Province page by location.

Listing includes: Location, Date, Tournament details up to 20 words, contact name & phone number, website link, and email link.

Get a FREE third Silver Listing !!!
We will post a third Silver Listing for FREE along with your two paid and active Silver Listings.
(Note: this free Silver Listing will run current with your two other Silver Listings, and will end when your first Silver Listing expires.)

Silver Listings get listed after the Gold Listings by advertiser seniority, ahead of the Bronze Listings and Free Listings.

Submit your silver listing here using our secure server

see example listing below
(We reserve the right to edit any listing to fit our guidelines. No 3rd party links are allowed in your listing.)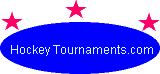 Springfield Hockey Tournament
Your City, Your State or Province
July 1, 2022

Cost $350 per team, $50 for individual
Ice Hockey Adult Divison I and Division II,
Youth Ages 10-13, 14-15, 16-18
Awards for winners, T-Shirts for all.

Call John Doe at 555-123-5555
website: www.hockeytournaments.com click here to email us
Springfield Hockey Tournament
Your City, Your State or Province
July 1, 2022

Roller Hockey Adult Divison I and Division II, Youth Ages 10-13, 14-15, 16-18
Awards for winners.

Call John Doe at 555-123-5555
website: www.hockeytournaments.com/games click here to email us
Bronze Listing
cost $ 5.00 US per month
Save 20% off this price when you list a tournament for a full year.

Bronze Listings are placed in the appropriate US State or Canadian Province page.

Listing includes: Location, Date, type of tournament, ages, contact name & phone number, and email link.

Get a FREE third Bronze Listing !!!
We will post a third Bronze Listing for FREE along with your two paid and active Bronze Listings.
(Note: this free Bronze Listing will run current with your two other Bronze Listings, and will end when your first Bronze Listing expires.)

Bronze Listings get listed after the Gold Listings and Silver Listings by advertiser seniority, ahead of the Free Listings.

Submit your bronze listing here using our secure server

see example listing below
(We reserve the right to edit any listing to fit our guidelines. No 3rd party links are allowed in your listing.)
Free Listing


cost FREE
Listing includes: Location, Date, Type of Tournament (ice, roller, other)
Adult or Youth, and Phone Number

(Note: Websites and Email links are not included in the Free listing and will be rejected.)

(We reserve the right to edit any listing to fit our guidelines. No 3rd party links are allowed in your listing.)

Submit your free listing here
see example listing below
Springfield Hockey Tournament
Your City, Your State or Province
July 1, 2022
Roller Hockey Adult and Youth Divisions
Call John Smith at 555-123-5555
click here to email us
Springfield Hockey Tournament
Your City, Your State or Province
July 1, 2022
Street Hockey - Adult and Youth Divisions
555-123-5555
Contacting Us/Payment






We accept most major credit cards and process through PayPal.

All prices are listed in U.S. dollar funds.

WE WILL NOT ACCEPT ANY FREE LISTINGS SENT BY REGULAR EMAIL, PLEASE USE OUR
FREE LISTING FORM.

Email: daveicehog@gmail.com

(We reserve the right to edit any listing to fit our guidelines. No 3rd party links are allowed in your listing.)